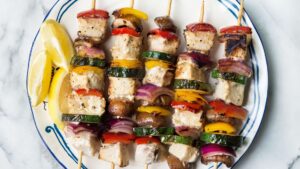 Warm weather means two of my very favorite things: salads, and grilling. When it comes to the grill, nothing is easier than skewers. I LOVE the versatility that comes with mixing and matching different proteins, veggies, and spice combos. If you're looking for something that's as easy as it is flavorful, this is the recipe for you.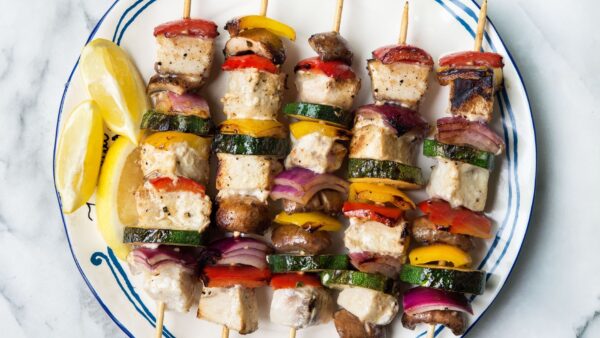 Cut swordfish (or substitute protein) into bite-size pieces and place it in a plastic bag or Tupperware container with on-plan Italian dressing to marinate at least 1-2 hours (the longer the better).

Thread the swordfish onto 12-inch skewers, using a few bite-size pieces of vegetable to separate the swordfish pieces (see recipe photo).

Turn grill up to medium-high heat. Lightly brush the grill with avocado oil to prevent sticking. Cook the skewers 3-5 minutes per side (longer if you are using chicken instead). Serve hot.