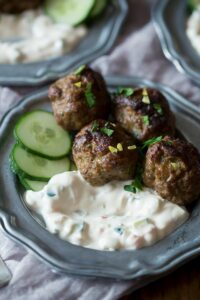 You can always count me in for ANYHTING made with spinach and artichoke. These super easy, plan-friendly meatballs are perfect party or game day food. They're served with a tangy, creamy dipping sauce that compliments them perfectly. Fair warning though, these can be seriously addicting.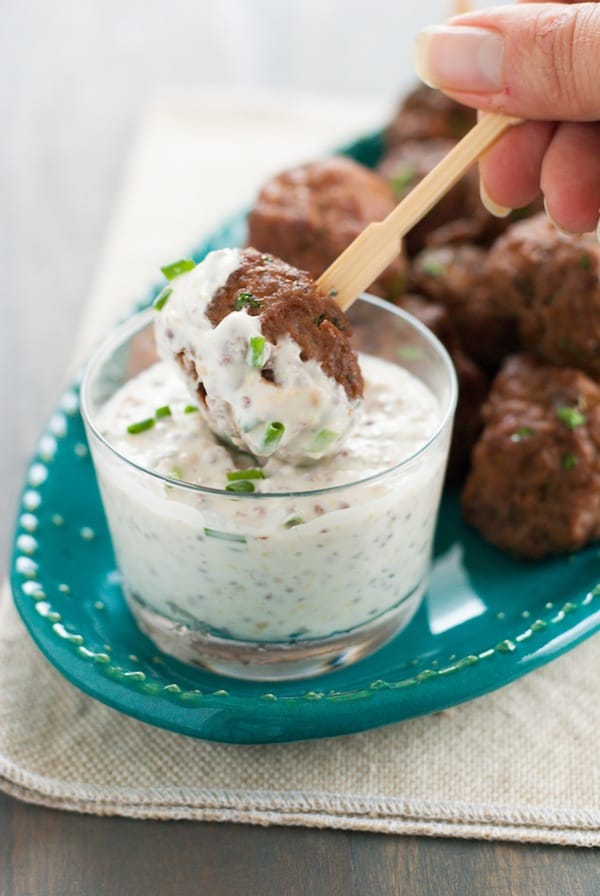 | | |
| --- | --- |
| | |
Preheat oven to 400 degrees F and line a baking sheet with parchment paper.

Use your hands to squeeze out the liquid from the artichoke hearts and spinach. Mix all ingredients for the meatballs in a large bowl.

Shape into 24-30 meatballs, about the size of golf balls. Place on the lined baking sheet, making sure that they don't touch each other.

Bake for 20-25 minutes until the meatballs are cooked through.

While the meatballs are baking, mix all dipping sauce ingredients in a small bowl and set aside until ready to serve.