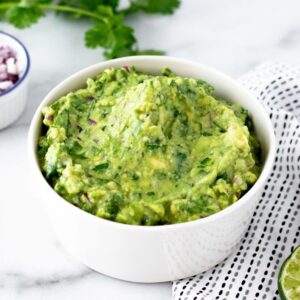 I love me some guacamole. Its a staple to taco night and a wonderful addition to any salad or lettuce wrap. One thing I love about guacamole is the ability to customize it. You can make it tangy and fresh with some extra cilantro and lime, add some extra garlic and sea salt for that special punch of flavor, or maybe add in some jalapenos if you like  things on the hot side.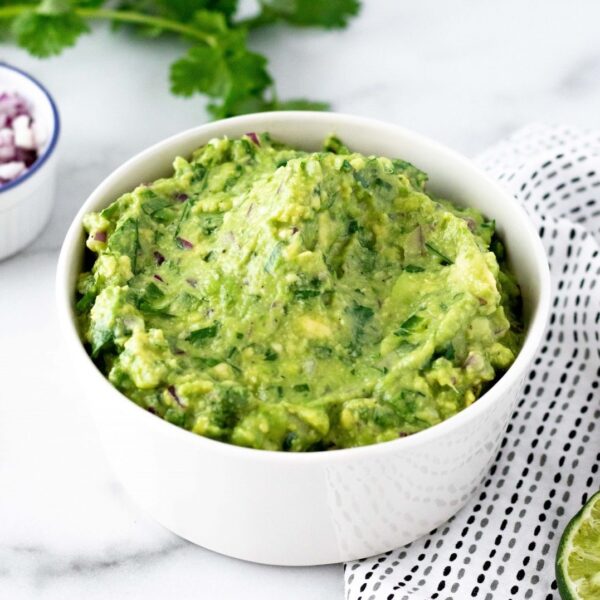 | | |
| --- | --- |
| | |
In a small bowl, mash together avocado, diced tomato and onion, minced garlic, lime juice, cilantro, and spices. Add in additional salt and pepper to taste.
1 serving = 1/4 of the guacamole. Each serving contains 2 healthy fats.
*When selecting your avocado, you want to look for an avocado with darker skin that is slightly (but not too) mushy. If the avocado is too hard it will not have the right flavor or texture. If there are no soft avocados at the store, buy a hard one and let it sit out on the counter for a few days to continue to ripen.