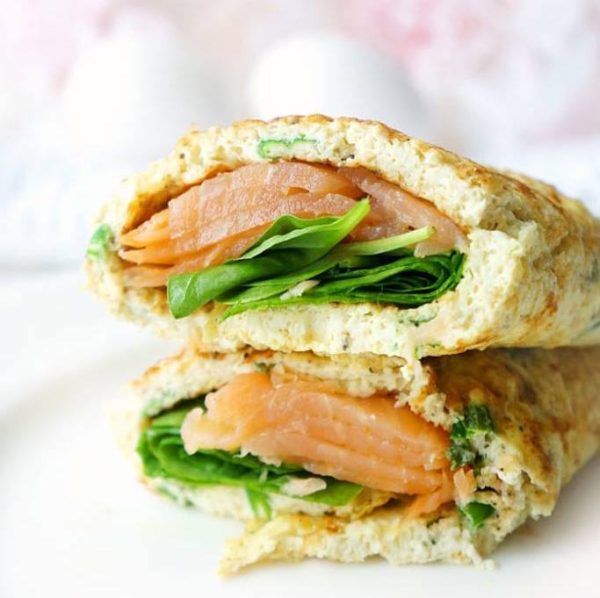 | | |
| --- | --- |
| | |
1. Heat a small non-stick skillet over medium heat with coconut oil.
2. In a bowl, combine egg, green onion, Dijon mustard and pepper and mix well with a fork.
3. Pour the mixture into the hot pan and tilt to spread mixture into the circle on the bottom of the pan.
4. Allow it to cook for 3-4 minutes or until cooked enough so that it won't fall apart when flipping.
5. Carefully flip with a large spatula and let it cook another 1-2 minutes.
6. Remove from pan and place egg flat on a plate. Place the smoked salmon and baby spinach in a strip down the centre of the egg (or use other optional fillings).
7. Let the egg wrap cool slightly and then wrap tightly around fillings. Cut in half or in 1-inch pieces. Serve warm or cold.